I was asked to write a special confidence building meditation for the August edition of 'SOUL & SPIRIT' magazine. Read them here and find your special CONFIDENCE BUILDING OFFER at the bottom of the blog!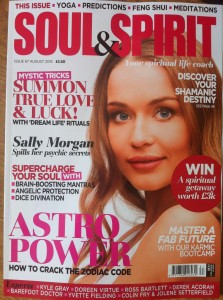 You can read what my favorite Herbal Tincture combination for Confidence is, below: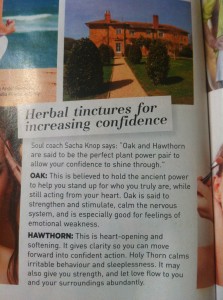 I created the Meditation for Confidence especially for 'SOUL AND SPIRIT' Magazine, read it below! You need to practice it at least three times a week, but daily is best for optimum results!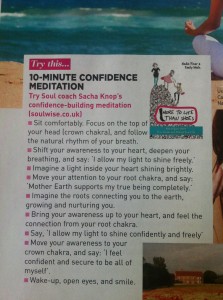 We now have an offer in place for 'Building Confidence in any area of your life': 5 sessions Hypnotherapy for the price of 4, book now and you can get started straight away with a free intake talk and your first session! Click here to book and pay this offer now!
blessings, love and confidence to all,
Sach